Saturday, 12 March 2016 13:00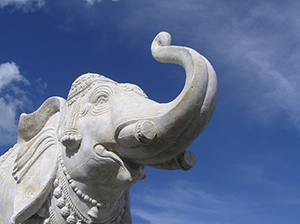 Stoneleigh and Auriol Residents' Association is very concerned about the planning application that has been submitted to expand the Sri Raja Rajeswari Amman Hindu Temple in Dell Lane Stoneleigh. We discussed the matter at our General Committee meeting on 12 February and voted unanimously to object to the application. Our Chairman, Natalie Rogers, formally lodged an objection on behalf of the Association on the Epsom and Ewell Borough Council planning website on 16 February.
It is clear that our position is strongly supported by residents and Stoneleigh Broadway traders: we have received many messages expressing deep concern about the planning application, which is scheduled to be discussed by the Council Planning Committee at the Town hall on 16 April.
If you wish to register your objection to the application please click on the 'Make a Public Comment' button on the Planning Application Page on the Epsom and Ewell Borough Council website.
We will also be discussing the matter at our Annual General Meeting this Friday 18 March at St. John's Parish Centre by Stoneleigh Station. All members of the Association are invited to attend and doors open at 7.45pm.