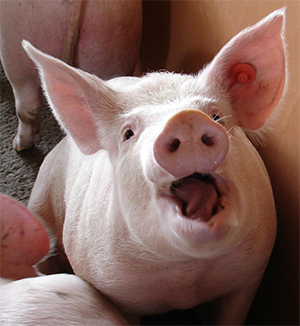 The Residents' Association and Independent Group of Surrey County Council has voted against huge increases in councillors' pay.
However, the measures, which add more than £200,000 to the current £1.3 million bill for councillors' pay, were pushed through by the Conservative majority at County Hall on Tuesday (May 6).
In a highly charged council meeting, the Conservatives tabled their proposals without prior notice and without any indication of the total cost. Residents' Association and Independent Group councillors described this as 'neither open nor transparent and not something our residents would support'.
The new scheme will see the leader's pay rocket from £27,000 to £43,000 while his deputy will see his payment rise from £19,500 to £31,250. Both will also pick up the basic allowance which is paid to all 81 councillors. Following a vote, the basic pay also increased from £11,791 to £12,418. This means the Leader of the Council now earns £55,418.
Cabinet Associates – posts for Tory councillors supporting those already within the decision-making Cabinet – also had their pay awards announced this week. The Conservatives agreed the four posts were each worth £12,500 a year.
The Tories had intended for increases to be backdated to May 2013 but were told this was not legal. However, they found a route around this by going for a one-off payment in the current year.
After the meeting, several Residents' Association and Independent Group members hit out at the new costs being placed on the taxpayers.
Group Leader, Cllr Nick Harrison (Nork & Tattenhams), said: "There is a total lack of commonsense and affordability within the new allowances scheme forced through by the Conservative majority of the County Council. An independent panel took the time and effort to properly consider what level of public money should be used to reimburse councillors for their work in the community.
"Most of the panel's recommendations were rejected or twisted in such a way that they favour the Executive roles within the council while stripping away some of the importance placed on people who scrutinise how vital public services are managed and funded."
Cllr Eber Kington, Residents' Association County Councillor for Ewell Court, Auriol and Cuddington, added: "This is another occasion when the Conservatives at Surrey County Council have written their own cheque to be cashed once again using public funds. The council tax payer will be paying over 70 per cent more for the leader and cabinet than 18 months ago. That's too much, too soon, for too many.
"At a time when the public is still seething about bankers' bonuses and expenses for MPs, the Tory administration treat them with contempt and vote through pay rises for themselves, some of which amount to a 60 per cent rise."
Cllr Harrison explained that the additional expenditure of £200,000 on councillors' pay coincided with reductions in the local funding allocations which councillors can award to local projects and charities.
"Each councillor has a small pot of money that he or she can spend on projects in their division," Cllr Harrison said.
"It makes a real difference. Unfortunately this year that funding pot has been reduced by £2,500 for each councillor – across all 81 county divisions that equates to the same amount as councillors' pay has been increased. Each and every area of Surrey will be worse of as a result of the rise in councillors' pay."