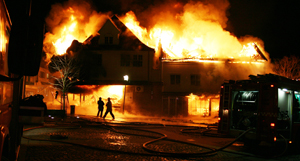 Surrey County Council is consulting on a revised Fire and Rescue Plan which will confirm the decision to remove one pump from the Epsom Fire Station and locate a new one-pump Fire Station in Banstead High Street. Details of the proposals and an opportunity to comment can be found on the Surrey County Council website.
Surrey County Council's argument for the change is to create a fairer spread of cover across the county. However, in doing so response times to Epsom and Ewell 'incidents' increase from:
First Appliance 5 mins 58 secs to 6 mins 13 secs
Second Appliance from 6 mins 44 secs to 12 mins 17 secs
Crucially it does nothing for Cuddington and much of Auriol and Ewell Court where the response time for a first appliance is already averaging over 10 minutes. The on-line questionnaire highlights these points as you work through the document.
I have responded to the consultation (at the appropriate point in the survey) in the following terms:
The current average 1st appliance response time to the majority of Cuddington. Auriol and Ewell is over 10 minutes.  The new arrangements do not improve this and in some roads make the situation worse.
In addition the new arrangements increase the response time of the first appliance even where it is currently below 10 minutes and the response time for the second appliance will be nearly doubled to 12 minutes 17 seconds.
This is not a positive outcome for the community and I would suggest that the decision to remove the second pump from the Epsom Station be reversed or an alternative location nearer to Burgh Heath or Epsom be pursued.
Please take time to look at the website information and complete the on-line questionnaire – whatever your views on the proposals.
With all good wishes
County Councillor Eber A Kington