Wednesday, 09 October 2013 20:59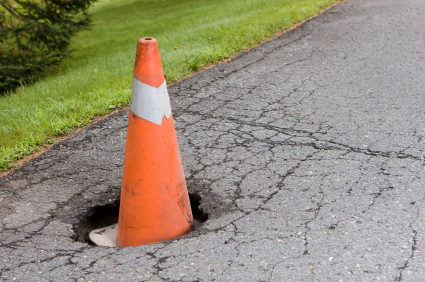 Surrey County Council is responsibile for the maintenance and repair of most roads in Surrey, including pavements, but not private roads or trunk roads and motorways (i.e. A3, M23, M3 and M25).
Did you know that you can report a pothole on-line? The level of response is dependent on the location, size and risk the pothole poses to public safety. This may result in the pothole either
being repaired within 28 days if it is identified as a safety risk; or
being repaired as part of other programmed works; or
being monitored as part of the routine inspections programme if the risk to public safety is not sufficient to merit any action.
If you are reporting an emergency please phone the Contact Centre on 0300 200 1003.
To report a pothole on-line, please visit the Report or track a highway problem page on Surrey County Council's website.