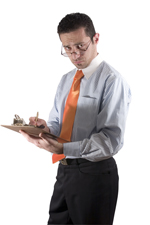 Epsom Hospital has received a clean bill of health after a recent inspection and review by the Government's healthcare watchdog, the Care Quality Commission (CQC).
The review shows that during an unannounced inspection of the hospital on 29 October 2012, the CQC found that patients were treated with respect and were involved in the decisions about their care and that the care they received met their needs and protected their rights.  It also showed they were protected from abuse and that the food and drink they received met their individual dietary needs.
In addition, the review shows that patients were cared for in a clean environment and protected from the risk of infection and that there were enough staff on duty to keep people safe and meet their health and welfare needs.
The review also found that hospital staff were properly trained and supervised to the appropriate standard, that there was an effective system in place to identify, assess and manage risk, and that we have a procedure in place to make sure that complaints are listened to and acted upon.
In total, Epsom Hospital was assessed against nine essential standards of quality and safety, which are used to assess whether people in hospital are treated well and receive high quality care. The hospital was found to be fully compliant in every category.
Dr Ruth Charlton, Joint Medical Director, said: "The Care Quality Commission has extremely high standards, so we're very pleased to have met them all.
"This is excellent news for our patients and local people, and will reassure them about the high level of care they can expect from Epsom Hospital.
"I would like to say a big thank you to all our doctors, nurses, midwives and other staff for the key role they play. I know they will be very proud of the Care Quality Commission's findings."
The report also showed that during the inspection our patients told the team from the CQC just how happy they were with the quality of service they received at Epsom Hospital.
The report states: "Patients and visiting relatives told us staff that worked on the wards we visited were kind and caring. One person said: "The staff on the ward are brilliant," and a visiting relative told us, "All staff I have met here are wonderful. I could not fault any of them." Another person said, "Nurses are wonderful, marvellous. They go out of their way to help.""
The Care Quality Commission's nine essential standards are:
People should be treated with respect, involved in discussions about their care and treatment and able to influence how the service is run;
People should get safe and appropriate care that meets their needs and supports their rights;
People should be protected from abuse and staff should respect their human rights;
Food and drink should meet people's individual dietary needs;
People should be cared for in a clean environment and protected from the risk of infection;
There should be enough members of staff to keep people safe and meet their health and welfare needs;
Staff should be properly trained and supervised, and have the chance to develop and improve their skills;
The service should have quality checking systems to manage risks and assure the health, welfare and safety of people who receive care; and
People should have their complaints listened to and acted on properly.
St Helier Hospital and Queen Mary's Hospital for Children had a similar review in August 2012 and, like Epsom Hospital, was found to be fully compliant.
You can read the CQC's full report for Epsom, as well as St Helier, on the Epsom and St Helier University Hospitals NHS Trust website.