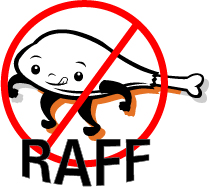 As you are probably aware KFC recently lost their appeal to turn the Organ and Dragon into a fast food take away outlet. We the Residents Against Fast Food (RAFF) would like to say a big THANK YOU to all the residents of Stoneleigh and Ewell who supported our campaign and also to the Stoneleigh and Auriol Residents' Association (SARA) who supported us throughout our challenge.
The Government's planning inspectorate supported Epsom and Ewell's Planning Committee's decision to reject the application made by KFC for a restaurant and takeaway establishment and subsequently dismissed their appeal.
SARA have passed on their sincere thanks to RAFF for all their hard work and that of all of the residents who contributed information to the dossier submitted to the planning inspectorate. This really showed that people power can make a difference, not just in numbers but through a well-designed and delivered campaign. It was also very pleasing to see so many of you voice your concerns to the Inspectorate in person.
We are confident that these actions contributed significantly in attaining the right result and we are glad that both Councillors Mike Teasdale and John Beckett of the Residents' Association persuaded the majority of the Planning Committee to reject KFC's applications not once but twice.
We have learnt that KFC have not submitted an appeal for their second application as they have missed the crucial cut-off date.
This does leave us in a situation where we do not know what will happen to the site. At least we know that it would be extremely difficult for a similar business to take on the site given the adverse traffic and congestion a business of this nature would cause at this notoriously busy location. We would once again like to thank all of the residents who supported us in achieving this great result!