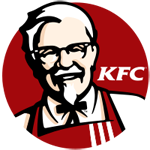 Following a nail-biting wait for the decision on KFC's appeal against the rejection of their planning application to sell takeaway food at their new restaurant on the site of the former Organ and Dragon pub, the planning inspector has sided with residents. The verdict of the inspector was that a takeaway would have an adverse impact on the traffic in local roads - something residents and councillors have long argued. On that basis, KFC's appeal was rejected.
There is a remote chance that KFC will seek judicial review of the decision, but that is very unlikely and they would have to instigate court action within six weeks.
Residents' Association Councillor Councillor Mike Teasdale shared the delight of residents and said "This is a fantastic result. Having a takeaway there would have caused terrible traffic problems, and of course if KFC's appeal had been upheld, the council would have been obliged to pay their costs, which could have run into tens of thousands of pounds. Residents and councillors put a lot of work into fighting to protect the original decision of the council, and it is wonderful to see all that effort pay off."
County Councillor John Beckett said "I am writing to KFC to ask them about their plans to tidy up the site, which has frankly become an eyesore."
The decision throws the future of the site into question once again. One possibility is that it will be bought by a pub chain and run as a restaurant without a takeaway facility. The outcome that many residents are hoping to avoid is the site being turned into flats - something that could create even more traffic congestion than a takeaway.