| | |
| --- | --- |
| Victory for residents as KFC planning application is refused | |
Thursday, 06 December 2012 22:18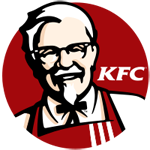 The Planning Committee of Epsom and Ewell Borough Council this evening refused the application to turn the former Organ and Dragon pub into a KFC restaurant and takeaway.
This was a great victory for residents who believed that having a KFC takeaway would present serious traffic problems leading to worsening queues down our side roads. This view was echoed by BP, who had also urged for the application to be refused.
A majority of Residents' Association councillors on the committee voted against KFC's plans. Conservative Councillor James Clarke voted in favour of KFC's plans despite one of his fellow Conservative councillors speaking against.
KFC indicated at the meeting that they would appeal against the decision. If this happens, your Residents' Association will be fighting tooth and nail for the decision to be upheld. This means we will need carefully to analyse Surrey County Council's report, which supported the view of KFC's traffic analyst that a takeaway on the site would not have a material impact on traffic. We will then present a compelling case to the planning inspector from Bristol. If the decision is overturned, Epsom and Ewell Borough Council will be liable for KFC's costs, which could run to £15,000. So for the sake of local traffic congestion and our borough's finances, it is vital that we fight as hard as we can to protect the decision of our council.