| | | |
| --- | --- | --- |
| Fire cover changes | | |
Written by County Councillor Eber A Kington
Sunday, 12 January 2014 11:53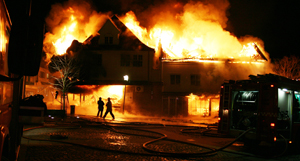 Surrey County Council is consulting on a revised Fire and Rescue Plan which will confirm the decision to remove one pump from the Epsom Fire Station and locate a new one-pump Fire Station in Banstead High Street. Details of the proposals and an opportunity to comment can be found on the Surrey County Council website.
Surrey County Council's argument for the change is to create a fairer spread of cover across the county. However, in doing so response times to Epsom and Ewell 'incidents' increase from:
First Appliance 5 mins 58 secs to 6 mins 13 secs
Second Appliance from 6 mins 44 secs to 12 mins 17 secs
Crucially it does nothing for Cuddington and much of Auriol and Ewell Court where the response time for a first appliance is already averaging over 10 minutes. The on-line questionnaire highlights these points as you work through the document.
I have responded to the consultation (at the appropriate point in the survey) in the following terms:
The current average 1st appliance response time to the majority of Cuddington. Auriol and Ewell is over 10 minutes.  The new arrangements do not improve this and in some roads make the situation worse.
In addition the new arrangements increase the response time of the first appliance even where it is currently below 10 minutes and the response time for the second appliance will be nearly doubled to 12 minutes 17 seconds.
This is not a positive outcome for the community and I would suggest that the decision to remove the second pump from the Epsom Station be reversed or an alternative location nearer to Burgh Heath or Epsom be pursued.
Please take time to look at the website information and complete the on-line questionnaire – whatever your views on the proposals.
With all good wishes
County Councillor Eber A Kington
| | | |
| --- | --- | --- |
| Co-operative robbery | | |

Monday, 04 November 2013 21:05

Police are appealing for witnesses to the recent robbery at the Co-operative food store on Stoneleigh Broadway. Anyone with information should call Surrey Police on 101, quoting reference EP/13/3448.

| | | |
| --- | --- | --- |
| Report a pothole | | |

Wednesday, 09 October 2013 20:59

Surrey County Council is responsibile for the maintenance and repair of most roads in Surrey, including pavements, but not private roads or trunk roads and motorways (i.e. A3, M23, M3 and M25).

Did you know that you can report a pothole on-line? The level of response is dependent on the location, size and risk the pothole poses to public safety. This may result in the pothole either

being repaired within 28 days if it is identified as a safety risk; or
being repaired as part of other programmed works; or
being monitored as part of the routine inspections programme if the risk to public safety is not sufficient to merit any action.

If you are reporting an emergency please phone the Contact Centre on 0300 200 1003.

To report a pothole on-line, please visit the Report or track a highway problem page on Surrey County Council's website.

| | | |
| --- | --- | --- |
| Charity night at Poltsa | | |

Saturday, 19 October 2013 10:26

Poltsa on Stoneleigh Broadway is holding a charity night on Thursday 31 October to raise funds for the Royal Marsden Cancer Charity. The evening runs from 5.00pm to 8.00pm and there will be a raffle with prizes donated by local businesses. A face painter will be in the shop from 3.00pm.

10% of the takings on the night will be donated to the Royal Marsden.

You can find Poltsa at 38 Stoneleigh Broadway, KT19 2HU.

| | | |
| --- | --- | --- |
| RAFF thanks residents | | |

Written by RAFF

Wednesday, 02 October 2013 19:18

As you are probably aware KFC recently lost their appeal to turn the Organ and Dragon into a fast food take away outlet. We the Residents Against Fast Food (RAFF) would like to say a big THANK YOU to all the residents of Stoneleigh and Ewell who supported our campaign and also to the Stoneleigh and Auriol Residents' Association (SARA) who supported us throughout our challenge.

The Government's planning inspectorate supported Epsom and Ewell's Planning Committee's decision to reject the application made by KFC for a restaurant and takeaway establishment and subsequently dismissed their appeal.

SARA have passed on their sincere thanks to RAFF for all their hard work and that of all of the residents who contributed information to the dossier submitted to the planning inspectorate. This really showed that people power can make a difference, not just in numbers but through a well-designed and delivered campaign. It was also very pleasing to see so many of you voice your concerns to the Inspectorate in person.

We are confident that these actions contributed significantly in attaining the right result and we are glad that both Councillors Mike Teasdale and John Beckett of the Residents' Association persuaded the majority of the Planning Committee to reject KFC's applications not once but twice.

We have learnt that KFC have not submitted an appeal for their second application as they have missed the crucial cut-off date.

This does leave us in a situation where we do not know what will happen to the site. At least we know that it would be extremely difficult for a similar business to take on the site given the adverse traffic and congestion a business of this nature would cause at this notoriously busy location. We would once again like to thank all of the residents who supported us in achieving this great result!
«
Start
Prev
1
2
3
4
5
6
7
8
9
10
Next
End
»
Page 2 of 10