| | | |
| --- | --- | --- |
| Surrey Tories Send Councillors' Pay Through £1.5m Mark | | |
Wednesday, 07 May 2014 14:23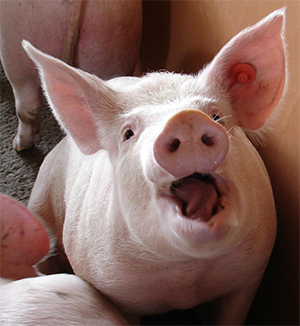 The Residents' Association and Independent Group of Surrey County Council has voted against huge increases in councillors' pay.
However, the measures, which add more than £200,000 to the current £1.3 million bill for councillors' pay, were pushed through by the Conservative majority at County Hall on Tuesday (May 6).
In a highly charged council meeting, the Conservatives tabled their proposals without prior notice and without any indication of the total cost. Residents' Association and Independent Group councillors described this as 'neither open nor transparent and not something our residents would support'.
The new scheme will see the leader's pay rocket from £27,000 to £43,000 while his deputy will see his payment rise from £19,500 to £31,250. Both will also pick up the basic allowance which is paid to all 81 councillors. Following a vote, the basic pay also increased from £11,791 to £12,418. This means the Leader of the Council now earns £55,418.
Cabinet Associates – posts for Tory councillors supporting those already within the decision-making Cabinet – also had their pay awards announced this week. The Conservatives agreed the four posts were each worth £12,500 a year.
The Tories had intended for increases to be backdated to May 2013 but were told this was not legal. However, they found a route around this by going for a one-off payment in the current year.
After the meeting, several Residents' Association and Independent Group members hit out at the new costs being placed on the taxpayers.
Read more...
| | | |
| --- | --- | --- |
| Shadbolt Park's Big Day Out | | |

Written by Cuddington Residents' Association

Saturday 28 June 2014

For many years St. Mary's Church has organized a successful and popular annual FUN DAY at Shadbolt Park, to raise funds for the Church. Having reviewed the resources required for such a big venture the Church Community decided to focus on fundraising events in their own grounds. This has been very successful for them over the last few years and we encourage you to continue to support their programme of events.

Over the last 70 years a community fair in Shadbolt Park has been a key feature in the summer calendar. Following many requests the Cuddington Residents' Association has agreed to fill the void with the SHADBOLT PARK'S BIG DAY OUT.

This event will take place at Shadbolt Park and Paddock on Saturday 28th June, 2014 between 12 noon and 4pm and will be opened by the Mayor and Mayoress of Epsom and Ewell, our very own Robert and Rosemary Foote.

In the Paddock there will be a main arena surrounded by stalls where our much loved dog competition, along with other entertainment and participative sports will take place. In the gated Shadbolt Park the extremely talented Epsom and Ewell Silver band will entertain throughout the afternoon where families can bring a chair or rug and enjoy a picnic. We will be remembering the start of the First World War and those attending can dress in the style of 1914.There will be prizes for the most authentic costumes worn. We also hope to present a memorial from the Community. The Friends of Shadbolt Park will be delighted to show you the magnificent Daylily Garden that is open for a limited period in the summer.

Invitations have been extended to all the emergency services, services and other organisations, businesses and charities that make Cuddington a great place to live and work. There will be lots of food, drink, ice creams, candy floss, chocolate fountains and all the other funs of the fair. So why not support this local event and meet your neighbours?

Funds raised will go to the participating Charities and organizations and will also provide an ongoing fund to ensure the annual event can continue in the future. To get involved, hire a stall, join the committee please contact This e-mail address is being protected from spambots. You need JavaScript enabled to view it

PLEASE SUPPORT THIS VERY LOCAL EVENT AND HAVE A GREAT DAY OUT ON 28 JUNE.

| | | |
| --- | --- | --- |
| Stoneleigh Park Road to be closed for repairs | | |

Written by County Councillor Eber Kington

Saturday, 15 February 2014 15:59

There are a couple of sections on Stoneleigh Park Road that are in a very poor state and will only get worse with the inclement weather.  Basic pothole repairs would normally be carried out on these sections, but these would not be durable. Therefore the road will be closed for five days so that the surface can be excavated and patched in small carriageway sections outside property numbers 99 to 113.

This will provide enough resilience until the commencement of major repairs planned for Stoneleigh Park Road under the Project Horizon programme later in the year.

The road needs to be closed because of the location of the works, in the middle of the carriageway, rather than scale.

| | | |
| --- | --- | --- |
| Waverley Road improvements | | |

Sunday, 09 March 2014 20:41

The entire length Waverley Road, Stoneleigh, is being resurfaced, starting on Monday 10 March. Residents of Waverley Road have received letters from Surrey County Council Highways.

Your County Cllr John Beckett has used a large proportion of his personal allowance for 2014/15 to get this work undertaken as it is a main thorough fare for the three education facilities in the road and is heavily used by local residents.

The work should last for approximately 5 days and the road will be closed for thorough traffic from 8am to 4.30pm: diversions will be in place during this time. Residents will still have access during these times unless the section of their road outside their house is being worked on.

Cllr John Beckett has spoken with the three education facilities to ensure they communicate this work and the implications to both their staff and to parents.

Surrey Highways have applied for the relevant traffic orders and will be adopting a zero tolerance to parked cars during the hours of work. Cars will be removed and towed away and fines imposed. The reason for this is that several other roads that have recently had the same work undertaken now look like a patch work quilt. More seriously, every break in the road surface increases the chances of weather entering the road surface and causing damage later on.

Once this work is complete the recently approved parking restrictions will be introduced.
If you have any queries than please contact Surrey Highways on 0300 200 1003 or www.surreycc.gov.uk/highways.

| | | |
| --- | --- | --- |
| Lidl acquires Organ and Dragon site | | |

Monday, 10 February 2014 20:56

The German supermarket chain, Lidl, has acquired the site of the former Organ and Dragon inn following the unsuccessful attempt by KFC to turn the former pub into a restaurant with takeaway. The planning inspector upheld the decision by Epsom and Ewell Borough Council not to grant permission to allow the sale of takeaway food because of the adverse impact on the traffic at the busy junction of the A240 and A24.

Lidl have bought the site from KFC and have written to nearby residents offering to purchase their homes, presumably with a view to improving access to the site to address the traffic concerns that scuppered KFC's plans.

Apart from the fact that Lidl plans to demolish the existing building with a view to opening a supermarket on the site, no other details or plans are available.

How do you feel about having a Lidl supermarket on the site? We'd love to hear what you think.
«
Start
Prev
1
2
3
4
5
6
7
8
9
10
Next
End
»
Page 2 of 11