| | | |
| --- | --- | --- |
| Magna Carta costs are spiralling | | |
Thursday, 02 April 2015 12:54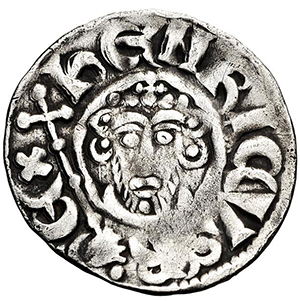 Surrey's Residents Association and Independent Group has called into question the Conservative led County Council's spiralling expenditure on the Magna Carta celebrations.
Figures unearthed by the group show that Surrey County Council spending on a one-day event to mark the 800th anniversary of the signing of the Magna Carta has risen from an original £100,000 to a projected £500,000.
The overall cost of all the Council's Magna Carta projects is expected to be £1.47 million, including £300,000 on highway repairs to roads leading to the site.
Cllr Eber Kington, Residents' Association County Councillor for Ewell Court, Auriol and Cuddington, has questioned the Conservative administration at County Hall about its spending priorities.
"No one disputes that the signing of the Magna Carta is a significant moment in our history, however, with Surrey County Council already announcing cuts to the highway budget, youth services and Children's Centres, this does seem a strange spending priority".
A public work of art is being purchased for £400,000 at council taxpayers' expense and Surrey County Councillors were informed that eminent historians and our American friends were surprised at the lack of a monument at the site.  However Cllr Kington said:
"With such powerful support for a work of art it should have been possible for the County Council to tap into their enthusiasm and gain sponsorship for a monument rather dipping into the Council's own resources".
He was also critical of the £300,000 spending on highway improvements saying:
"SCC has cut local highway spending by £1million this year which means a reduction in the repair of local roads and footways, yet a further £300,000 is siphoned off from the budget solely for this project".
In another move, Surrey County Council has placed an advert in a public sector jobs website for a Senior Communications Officer (Magna Carta) for 36 hours a week at £37,715 per annum.  This is despite already employing over 20 communication and press officers at County Hall.
| | | |
| --- | --- | --- |
| Don't forget to register to vote | | |

Thursday, 19 March 2015 14:39

If you are not already registered to vote you have until 20 April to make sure you have a voice in the general and local elections on Thursday 7 May.

Registration is easy and can be done by visiting the Register to Vote website at www.gov.uk/register-to-vote. You will need your national insurance number.

If you prefer to register to vote by post or know someone who does not have access to the internet you can download forms to print from the Voter registration forms webpage.

Remember to register by Monday 20 April.

| | | |
| --- | --- | --- |
| Flower beds to be proud of | | |

Wednesday, 08 October 2014 22:27

Come and join your local councillors and Stoneleigh and Auriol Residents' Association volunteers on Saturday 18 October from 2-4pm to clear the flower beds in Stoneleigh Broadway. Meet oustide Stoneleigh Library.

PLUS
Meet Your Local Councillors

Your local councillors are holding surgeries in the Stoneleigh Library Community Room from 3-4pm on
Saturdays 18 October, 22 November and 20 December.

This is the perfect opportunity to meet your councillors face-to-face if there is any local issue that you would like to raise with them. There is no need to book: just turn up.

If you would prefer to talk to one of your councillors at another time, please contact them by telephone or e-mail.

| | | |
| --- | --- | --- |
| SWT supports step free access for Stoneleigh Station | | |

Sunday, 12 October 2014 19:58

Our campaign to make Stoneleigh station step free has got off to a flying start, with Councillor Mike Teasdale receiving a positive letter from South West Trains following his call on them to improve accessibility. The letter is reproduced below.

South West Trains
Floor 6, Friars Bridge Court
41-45 Blackfriars Road
London SE1 8NZ

26th September 2014

Dear Cllr Teasdale

Thank you very much for your letter dated 29th August 2014 outlining Stoneleigh & Auriol Residents' Association's aspirations for Stoneleigh station to be made step free.

As you mentioned in your letter, the Department for Transport does have an Access for All fund which train operating companies can bid for in each five year period. The successful recipients of these funds were announced in May this year and South West Trains and the Network Rail Alliance (the Alliance) have been allocated funds to improve the access at five stations on their network - Walton on Thames, Godalming, Whitton, Virginia Water and Barnes.

Stoneleigh station was not put forward due to its close proximity to Worcester Park station which was recently completed and now fully accessible, however the Alliance do understand the access issues which are currently experienced at Stoneleigh and we would be very interested to meet with you at the station to discuss this further and outline the process for adapting this station.

I will contact you in the next couple of days to arrange a meeting at the station.

Yours sincerely

Richard Kempton
Stakeholder Support Manager
(South West Trains and Network Rail)

Councillors Mike Teasdale and Christine Long are drawing up plans to take the campaign to make Stoneleigh Station step free forward. Further details will be announced soon on how you can get involved and show your support.

| | | |
| --- | --- | --- |
| Surrey Tories Send Councillors' Pay Through £1.5m Mark | | |

Wednesday, 07 May 2014 14:23

The Residents' Association and Independent Group of Surrey County Council has voted against huge increases in councillors' pay.

However, the measures, which add more than £200,000 to the current £1.3 million bill for councillors' pay, were pushed through by the Conservative majority at County Hall on Tuesday (May 6).

In a highly charged council meeting, the Conservatives tabled their proposals without prior notice and without any indication of the total cost. Residents' Association and Independent Group councillors described this as 'neither open nor transparent and not something our residents would support'.

The new scheme will see the leader's pay rocket from £27,000 to £43,000 while his deputy will see his payment rise from £19,500 to £31,250. Both will also pick up the basic allowance which is paid to all 81 councillors. Following a vote, the basic pay also increased from £11,791 to £12,418. This means the Leader of the Council now earns £55,418.

Cabinet Associates – posts for Tory councillors supporting those already within the decision-making Cabinet – also had their pay awards announced this week. The Conservatives agreed the four posts were each worth £12,500 a year.

The Tories had intended for increases to be backdated to May 2013 but were told this was not legal. However, they found a route around this by going for a one-off payment in the current year.

After the meeting, several Residents' Association and Independent Group members hit out at the new costs being placed on the taxpayers.

Read more...
«
Start
Prev
1
2
3
4
5
6
7
8
9
10
Next
End
»
Page 1 of 11