| | | |
| --- | --- | --- |
| Photo Call! | | |
Written by Councillor Hannah Dalton
Thursday, 07 January 2016 13:21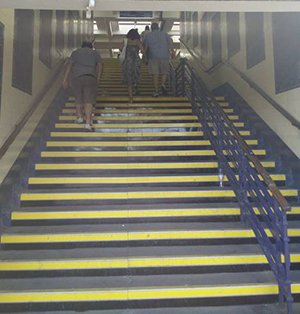 Saturday, 9 January, at 9.00am at Stoneleigh Station
Thank you to the many of you who have signed the Stoneleigh Station Step Free Access Petition: Stoneleigh Station - Step Free Access.
A photographer from the Epsom Guardian will be coming down to the station this Saturday, 9 January, at 9.00am to take photographs for the story they will be running on the campaign. Please come down to the station this Saturday to show your support for the campaign and be in the photos!
| | | |
| --- | --- | --- |
| Crossrail 2 Consultation | | |

Written by Councillor Hannah Dalton

Tuesday, 05 January 2016 11:25

Have you had your say on Crossrail 2? PLEASE READ and RESPOND if you live in the consultation area!

The Consultation for Crossrail 2 is due to close on Friday 8 January 2016 and if you are a resident of Stoneleigh and Auriol who uses the train services, especially to commute, please ensure you take a look and leave your feedback.

Many are making the assumption that Crossrail 2 will mean increased capacity, a more regular service both peak and off peak and another route to other parts of London. However that does not seem to be the intention in the information posted as part of the consultation online.

If you refer to the 'Crossrail 2 fact sheet - Services between Worcester Park and Epsom' on page 1 there is a table showing the number of trains to Waterloo and of which will be Crossrail 2 services. The information seems to imply that there will no longer be trains running directly to Waterloo so people will have to change at either Raynes Park, Wimbledon or Clapham Junction for Vauxhall and Waterloo services. This will also to be the case with other regional branches. Whether these stations could cope with the extra capacity should be questioned.

Please click on the link below to review for the next stage of the Crossrail 2 consultations and the attached documents relating to the proposed scheme and Epsom branch, and leave your feedback before the deadline:

| | | |
| --- | --- | --- |
| Change of Heart Over SureStart Threat | | |

Tuesday, 22 September 2015 22:00

Conservative led Surrey County Council has been considering whether to proceed with a formal consultation on the closure of 8 SureStart centres based in the County. One of the centres earmarked for closure is the Meadow Primary SureStart Children's Centre in Stoneleigh.

County Cllr John Beckett has been working closely with the Centre Manager, Head Teacher and parents a over a period of several months as well as raising the issue formally at county council meetings voicing his objections to the potential closure. Cllr Beckett also noted the level of support indicated to him by residents during the recent Borough Elections in May.

Cllr Beckett is therefore delighted that SCC has reconsidered its decision as well as announcing that they will be taking a more in depth view at how the Sure Start Children's Centre programme contributes to young children and their families. With this change of heart there is now no current plan to implement a formal consultation process regarding the future of the children's centre.

Cllr Beckett would like to thank all the parents, grandparents and carers who contacted him over the past several months voicing their concerns and support. He said "let's hope we have heard the last on this subject matter and I am glad to see that SCC recognises the contribution these centres play in the local community".

 

| | | |
| --- | --- | --- |
| Epsom Mental Health Week | | |

Sunday, 04 October 2015 18:50

Epsom Mental Health Week (EMHW) was established to promote a better understanding of mental health and to reduce the misunderstanding, fear and stigma which surround it. EMHW will be held through to 11 October 2015.

The theme of EMHW this year is "Days of Hope… when recovery can begin". When we are in pain or suffering emotionally or mentally, one of the most precious gifts we may receive is hope and throughout the week this theme will be explored through talks, workshops, art, music and much more throughout the week.

For more information and to see the programme of events taking place throughout the week please go to www.lovemelovemymind.org.uk.

 

| | | |
| --- | --- | --- |
| Roadworks alert | | |

Thursday, 02 July 2015 21:13

Residents are no doubt aware of the numerous roadworks taking place at the moment on our local roads.

To make life a little easier you can now plan ahead by viewing roadworks taking place or planned for roads near where you live or work.

Simply visit roadworks.org and search for a location.
«
Start
Prev
1
2
3
4
5
6
7
8
9
10
Next
End
»
Page 1 of 12